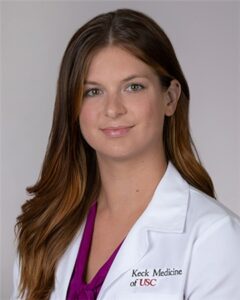 Dr. Cara J. Hall, MD
Assistant Professor of Clinical Orthopedic Surgery
"Nutrition and Wellness"
Our discussion will cover nutrition and proper exercises and fall prevention. We will also talk about vitamins, balance, and how to live a healthy life as we age!
Cara J. Hall, MD, specializes in the management of patients with musculoskeletal problems with a focus on sports medicine. She is a team physician for USC Athletics and the Los Angeles Kings hockey team. In addition, she treats athletes of all ages and patients with arthritic joints. She also has a special interest in patients with concussions
Friday's Zoom meeting information:
As a friendly reminder, please know that you can always turn off your video for these Town Hall meetings.
Follow these easy instructions to get started:
1.      Use a computer, iPad or smartphone with a camera
2.      Please create a ZOOM account for free.
3.      Click on HERE to login directly
4.      Meeting ID:  226 543 9139
5.      Audio can be accessed on your computer or by phone
6.      Please sign, and email back the consent attached to this email if you haven't done previously.
We look forward to "seeing" you at 12:00 pm on Friday!